About the event
Dear participants, the submission system for TriboBr 2023 is now open!

Please check the updated list of Plenary and Keynote Speakers!
Following the great success of the First, Second and Third International Brazilian Conferences on Tribology - TriboBr, the Fourth International Brazilian Conference on Tribology – TriboBR2023 will embrace state of art and future trends in tribology research and application, with a special focus on the important role of tribology on the energy transition.
It will also provide an international forum for researchers and practitioners to exchange information, present new developments, establish new international personal networks and discuss the future directions and priorities of tribology.
The beautiful city of Vitoria in Brazil welcomes you as a perfect location to discuss how research on tribology can help reducing energy consumption and improve sustainability.
The conference will be held in the beautiful city of Vitoria, in the state of Espírito Santo, southest Brazil.
Commmitte
Organizing committee
Prof. Henara
Lillian Costa
(FURG, Brazil) – Chair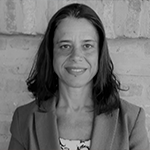 ---
Prof. Cherlio Scandian
(UFES, Brazil) –
Vice-chair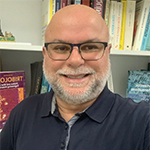 ---
Prof. Cristiano
Binder
(UFSC, Brazil)
---
Dr. Gisele Hammes (UFSC, Brazil)
(UFSC, Brazil)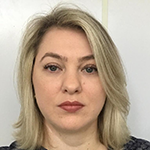 ---
Prof. Giuseppe
Pintaúde
(UTFPR, Brazil)
---
Prof. José Daniel Biasoli de Mello
(UFU, Brazil)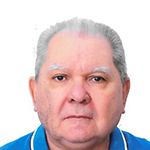 ---
Prof. Lúcia
Vieira
(UNIVAP, Brazil)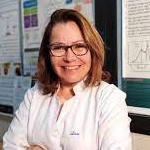 ---
Prof. Nathan Fantecelle
Strey
(UFES, Brazil)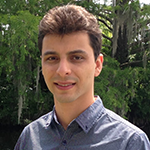 ---
Prof. Roberto Martins de Souza
(Poli-USP, Brazil)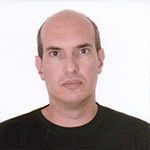 ---
Prof. Salete
Martins Alves
(UFRN, Brazil)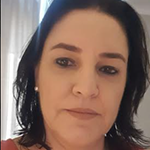 Alejandro Toro - National University of Colombia - Colombia
Alfons Fischer - Universität Duisburg-Essen - Germany
Ali Erdemir - Texas A&M University - USA
Aloisio Nelmo Klein - Universidade Federal de Santa Catarina - Brazil
Amilcar Ramalho - Universidade de Coimbra - Portugal
André Paulo Tschiptschin - Universidade de Sao Paulo - Brazil
Carsten Gachot -Vienna Tech University - Austria
Dae-Eun Kim - Yonsei University - Korea
Enrico Ciulli - University of Pisa - Italy
Gwidon W. Stachowiak - Curtin University-Australia
Hanshan Dong - University of Birmingham - UK
Hong Liang - Texas A&M - USA
Hugh Spikes - Imperial College - UK
Izhak Etsion -Technion-Israel Institute of Technology - Israel
Jacob Klein -Weizmann Institute of Science - Israel
Jean Michel Martin-Ecole Centrale de Lyon - France
Jianbin Luo - Tsinghua University - China
José Gomes - Universidade do Minho - Portugal
Keneth Holmberg - VTT Technical Research Centre - Finland
Koshi Adachi - Tohoku University - Japan
Luis Rocha - Digital Transformation CoLab - Portugal
Martin Dienwiebel - KIT and Fraunhofer IWM - Germany
Michel Fillon - Institut Pprime - France
Mitjan Kalin - University of Ljubljana- Slovenia
Mohamed El-Mansori - Arts et Metiers - France
Nicholas D. Spencer - ETH Zürich - Switzerland
Philippe Kapsa - Ecole Centrale de Lyon - France
Robert Jackson – University of Auburn - USA
Robert Wood - University of Southampton - UK
Roland Larson - Luleå University of Technology - Sweden
Rolf Grieseler- PUC Peru-Peru
Satish V. Kailas - Indian Institute of Science - India.
Staffan Jacobson - Uppsala Universty-Sweden
Stephen Hsu - George Washington University - USA
Weimin Liu - Lanzhou Institute of Chemical Physic- China
Yonggang Meng - State Key Laboratory of Tribology Tsinghua University-China
Adilson Rodrigues da Costa - UFOP- Brazil
Bernardo Tormos Martínez - Universitat Politècnica de València - Spain
Andreas Rosenkranz - Universidad Catolica de Chile - Chile
Carlos Figueroa – UCS - Brazil
Carlos Henrique da Silva – UTFPR – Brazil
Cristine Boher – Institut Clément Ader Albi - (ICAA) - France
Danielle Dini - Imperial College - UK
Eduardo Albertin – IPT - Brazil
Eduardo M. Tomanik - Gerdau Graphene - Brazil
Fabrice Dessanoy - Ecole Centrale de Lyon - France
Francisco José Profito – USP - Brazil
Geralda Cristina Durães de Godoy – UFMG - Brazil
Germán Prieto - Universidad del Sur - Argentina
Hélio Goldenstein – USP – Brazil
Izabel Fernanda Machado – USP - Brazil
João Henrique Corrêa de Souza - TechnNOVA -Brazil
John Jairo Coronado Marin – UniValle - Colombia
Julio Cesar Klein das Neves – UTFPR - Brazil
Kenneth G Budinski - Bud Labs - USA
Kent Salomonsson - Jönköping University - Sweden
Marcello Papini- Ryerson University - Canada
Marcia M. Maru – INMETRO – Brazil
Marcio Gustavo di Vernieri Cuppari – UFABC - Brazil
Maria Cristina Moré Farias – UCS - Brazil
Maria Isabel de Barros Bouchet- Ecole Centrale de Lyon - France
Massimo Pelizari - University of Trento - Italy
Paulo Cordeiro Machado – UFPA - Brazil
Ricardo C Dommarco - Universidad Nacional de Mar del Plata -Argentina
Richard R Chromik - McGill University - Canada
Steven Shaffer – Shaffer Tribology Consulting - USA
Sylvie Descartes - INSA/Lyon - France
Tanvir Hussain – University of Nottingham – UK
Tiago Cousseau – UTFPR - Brazil
Washington Martins da Silva Jr. – UFU - Brazil
Plenary speakers
TriboBr is always famous for its remarkable set of plenary and invited speakers. Check the talks already confirmed,
more names to be announced soon.
keynote speakers
Prof. Maria Isabel de Barros-Bouchet
École Central de Lyon

Prof. Mohamed
El-Mansori
Arts et Métiers

Prof. Mehmet
Bhaykara
University of California-Merced

Prof. Mathew
T. Mathew
Rush Universty Medical Center

Invited speakers
To be announced soon
Program
More information soon.
Submission system
Submit an abstract
The submission system is now open! Please find here the template for your Extended Abstract.
Deadline for
abstract submission
15th May 2023
Acceptance
notification
21st June 2023
Early bird registration deadline
1st August 2023
Registration deadline
27th October 2023
(after this date the abstracts will not be included in the Proceedings)
Submit your abstract for the tracks:
Green tribology and energy transition
Biotribology
Tribology of mechanical components
Automotive tribology
Tribological challenges in Biogas and H2-fuelled engines
Tribology in manufacturing
New tribo-materials
Surface engineering
Friction reduction
Wear
Abrasion and Erosion
Tribocorrosion
Lubricants and lubrication
Coatings
---
Supporting publications
The conference organizing committee will select strong contributions presented at TriBR 2023. Authors of the selected contributions will be notified and encouraged to submit scientific papers of the work presented at TriboBR 2023 to high quality, high impact factor journals that have agreed to complete papers of the abstracts presented at TriboBR 2023. Manuscripts will be submitted via the journals website and prepared according to the journals' Guidelines for Authors´. They will be subject to a strict scientific journal standards peer review.
Register
The registration system opens in February 2023.
Venue
City of Vitoria, in the state of Espírito Santo, southest Brazil
Vitoria is the 2nd oldest capital of Brazil. Colonized by the Portuguese in the 16th century, it still preserves some beautiful historical buildings, including the astonishing Penha Convent (1558), as well as the indigenous "capixaba" culture. Its ecological reserves and parks offer plenty of space for leisure, entertainment and cultural events. Vitoria is also the right destination for those who enjoy wonderful beaches, from urbanized beaches such as Camburi and Curva da Jurema to more wild ones like Ilha do Boi and Ilha do Frade. It offers nautical sports (windsurfing, kitesurfing, footvolley, beach football), fishing tournaments, cruises for whale watching, as well as hiking and bike trails to help visitors to feel in close contact with its sunny nature. Vitoria´s gastronomy is famous, particularly for "Moqueca" and "Capixaba pie", prepared in traditional clay pots with fish-based ingredients, shredded crab, seafood and local seasoning. Cultural and night life is lively, with many options and events to choose from, especially in the neighbourhoods of Praia do Canto and Jardim da Penha.
Ilha do Boi Hotel
With the greatness of its architecture and location that distinguishes it as unique in its style, the Hotel Senac Ilha do Boi, at the top of Ilha do Boi in the capital of Espírito Santo, is synonymous of hospitality and a reference since the 1970s. In a magnificent building, the past and the present coexist in perfect harmony, bearer of the values inherent to its tradition. The hotel offers 95 well equipped rooms, to give you all the comfort and convenience of a high standard hotel. In addition it offers the best structure for events, with 10 conference rooms, with capacity for up to 200 people. At the award winning restaurant, you can enjoy the beauties of Vitoria Bay through the splendid panoramic view of the city with a unique look.
Travel Information
Brazil follows a reciprocal visa policy. Please read carefully the document below to check if you are from a country where nationals are exempt from applying for a Tourist Visa (for stays up to 90 days). If your country is not on this list, you will be required to apply for a VITUR (Tourist Visa) at the nearest Brazilian Consulate.
https://www.swiftpassportservices.com/brazil-visa-exempt-countries
If you need a visa letter, please send an e-mail with your full name, travel dates, affiliation and passport number to henaracosta@furg.br (estou me prontificando a fazer isso para ser um serviço a menos para ser cobrado no Sistema, mas se acharem melhor podemos deixar pelo Sistema.
TriboBr will contact a travels agency to help visitors with travel arrangements within Brazil before or after the event. Details will be released soon.
November in Vitória is warm, with temperatures ranging from 22 (min) to 29 (max). However, since this month marks the transition between a dry winter and a wet summer in the Southeast of Brazil, heavy showers are common around this time of the year.
Sponsor and Exibithors
Please contact prof. Cristiano Binder (cristiano.binder@labmat.ufsc.br) or Dr. Gisele Hammes (gisele.hammes@labmat.ufsc.br) to obtain information and discuss details for you company to be a part of TriboBr 2023.




Contact Us
Phone Number
+55 (53) 99992-2424 (Prof. Henara)
+55 (27) 98182-2525 (Prof. Cherlio)